Results of the 4th IPSOS European barometer 2023
GINETEX BAROMETER 2023: What are the textile care habits in Europe?
GINETEX has unveiled the results of its 4th Barometer for Textile Care, carried out in partnership with IPSOS. This new issue sheds light on the habits of Europeans (Germans, Italians, Spaniards, Swedish, British, Czech and French).
Download the press release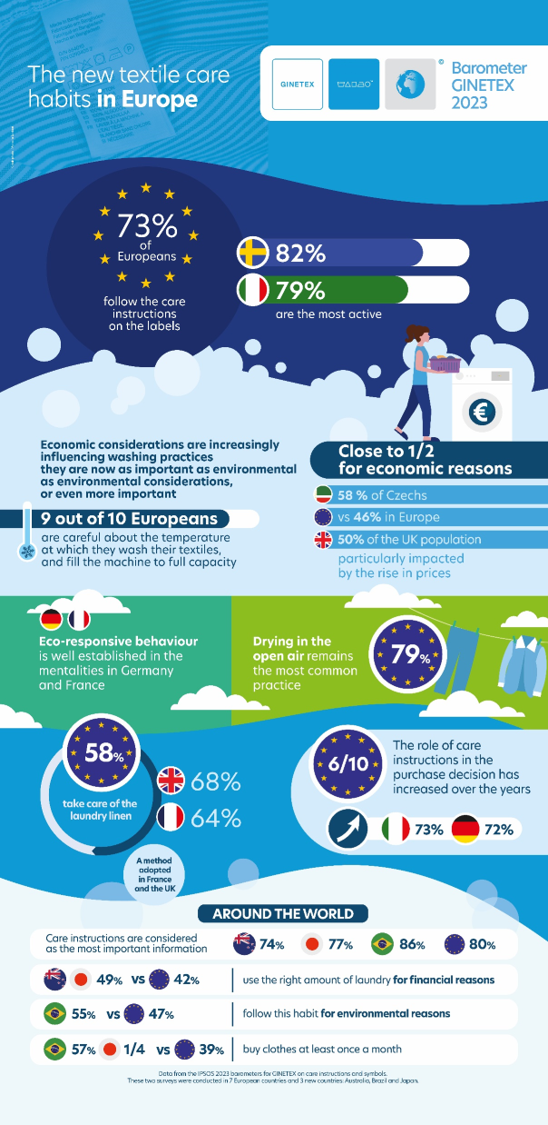 Tags : Care