EXISTING CARE SYMBOLS UNDER ISO 3758:2012
You will find below a complete overview of the care labelling symbols and care instructions under the ISO 3758 standard, for a standardized and harmonized worldwide care labelling systems.
Select a symbol to access all the possible variations.
The care symbols are protected trademarks in most countries. They may not be produced, issued or used without a special license agreement with GINETEX as the owner of the trademarks.

Licensees are required to make correct use of the symbols at all times in compliance with the applicable guidelines. Breaches might lead to legal actions.

Commercial companies (wholesalers, importers etc.) are required to ensure the obligation of correct care labelling pursuant to the GINETEX guidelines in the orders placed with their suppliers.

When purchasing textiles, consumers should check the textile articles before buying, to make certain that textile products bear the care symbols allowing them to follow the right care instructions.
Nos membres nationaux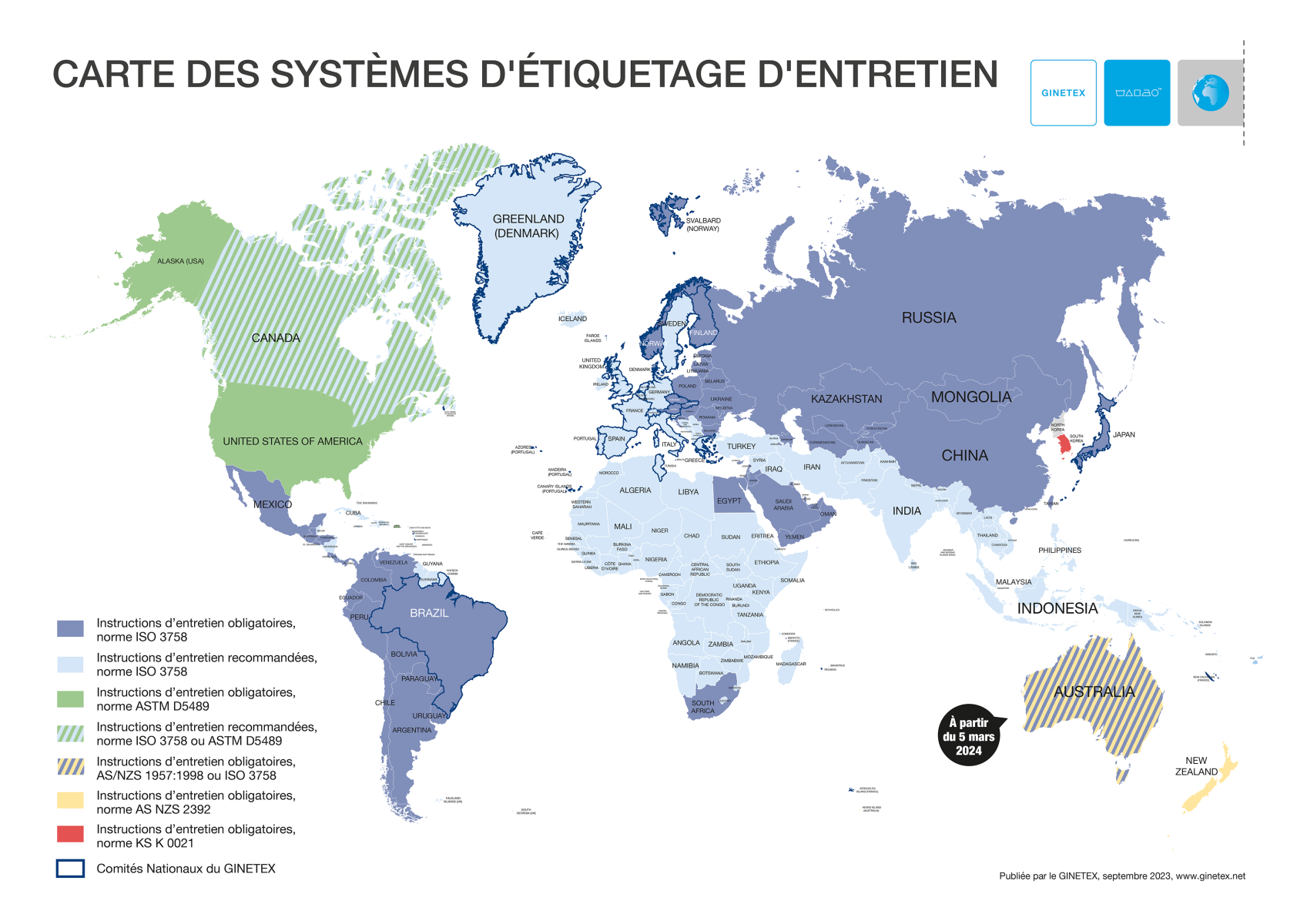 Le GINETEX s'appuie sur un réseau de 22 Comités Nationaux en Europe, Amérique du Sud, Afrique et en Asie. Pour contacter le GINETEX dans votre pays, merci de vous référer à notre carte interactive.
VIDÉO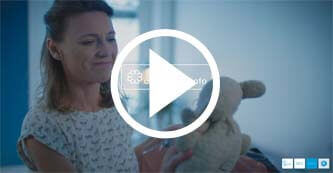 Le GINETEX a conçu un logo pour l'entretien durable, applicable à travers le monde. Les consommateurs sont informés de la façon dont ils peuvent réduire leur impact environnemental lorsqu'ils prennent soin de leurs textiles.